SLT Staff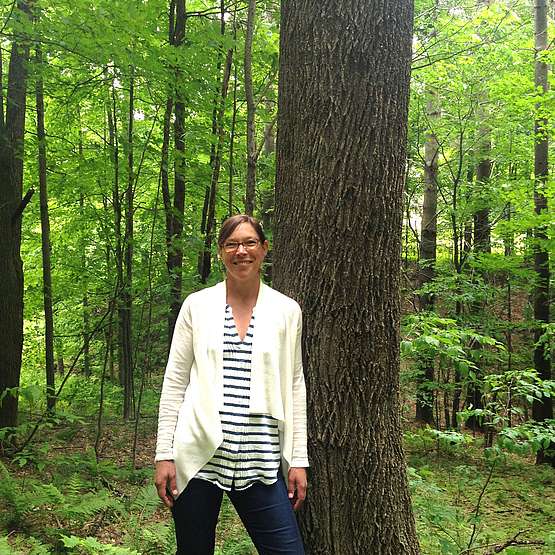 Kristen became Executive Director in June 2018 after her four year tenure as SLT's Conservation Program Manager.
A Vermont ecologist with experience in the conservation, education and nonprofit sectors, Kristen came to SLT from Audubon Vermont where she worked as part of a team to implement strategic regional conservation programs through the Forest Bird Initiative, including the Foresters for the Birds Project - an innovative and nationally-recognized conservation partnership. A graduate of the University of Vermont's Field Naturalist Program, Kristen has a deep appreciation for Vermont's natural history, its communities, and the state's working landscape. She has worked as a consulting ecologist and volunteer specializing in assisting municipalities with community-based town forest planning, as well as an educator engaging people of all ages in conservation education programs and projects.
Kristen lives in Stowe with her family and is likely to be seen walking to work, digging in her garden, buying dark chocolate at Laughing Moon, or enjoying après ski with friends.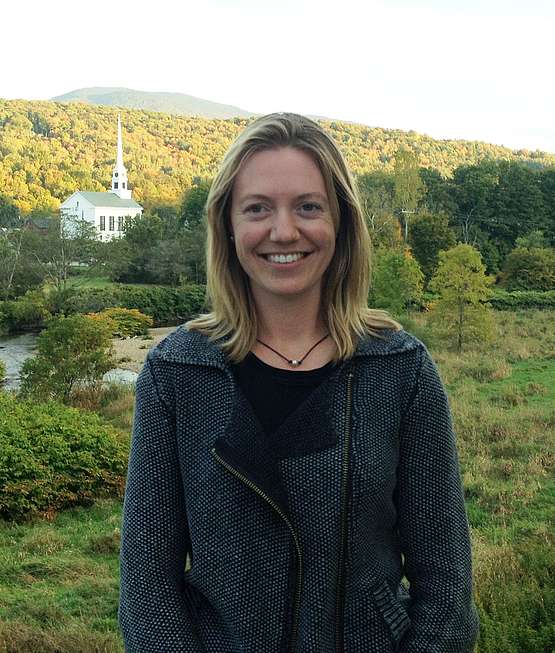 Metzi joined SLT as Operations Manager in October 2014.
Metzi, a Stowe native, brings over five years of experience in overseeing the daily operations of two non-profit trade associations and holds a BA in Complex Organizations from Mount Holyoke College.
Metzi's appreciation for land conservation began at an early age when her family, along with the Town of Stowe, conserved Sterling Falls Gorge. This interest in caring for the land was cultivated further by spending many summers as a VYCC crew member maintaining hiking and walking trails in Sterling Falls Gorge and in the Moosalamoo region of the Green Mountain National Forest. An avid skier and runner, Metzi enjoys spending time on the beautiful trails on SLT conserved land and the many other trail networks in the surrounding region.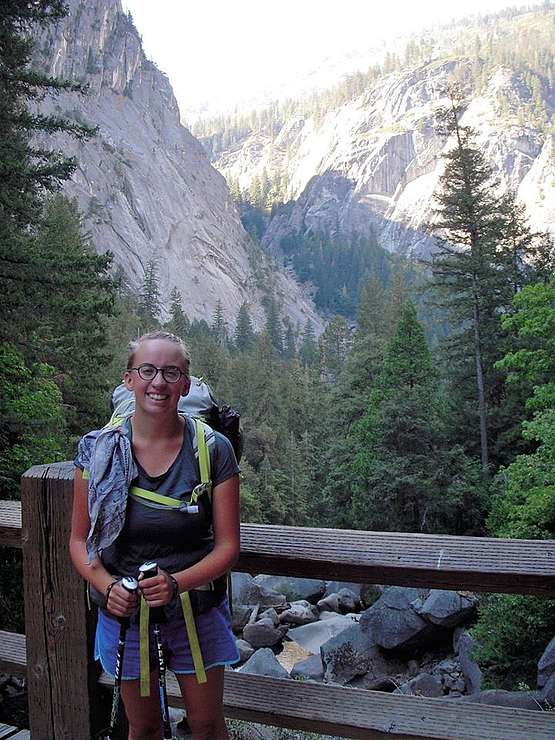 Elisabeth joined SLT as Conservation Program Coordinator in October 2018.
Elisabeth is a happy Vermont transplant, and holds a degree in Environmental Sciences from the University of Vermont. A longtime fan of the outdoors, she grew up hiking in the White Mountains in NH. Since moving to the state she has pursued her passion for working and recreating in Vermont's natural places.
Elisabeth brings with her four years of experience on field staff for the Green Mountain Club. That time taught her self-reliance in the backcountry and instilled a deeper appreciation of the benefits of being surrounded by nature. As a caretaker for the GMC, she educated hikers about Leave No Trace practices and the rare alpine plant community that is found on the high summits of Vermont. In 2016 she moved to Montana to learn about and explore the west. In her free time from WWOOFing on a farm in Bozeman, she took advantage of all the public land the west has to offer by visiting National Parks and hiking the John Muir Trail. In the end though, Vermont's green hills were impossible to resist, and Elisabeth is excited to be back in this beautiful state, and to join Stowe Land Trust as the Conservation Program Coordinator.