SLT Staff
January 8, 2020
We are hiring a Summer Naturalist. Click here to learn more about this AmeriCorps position and to apply.
Metzi Anderson, Operations Manager
Elisabeth Fenn, Conservation Program Manager
Contact Elisabeth
Kristen Sharpless, Executive Director
Contact Kristen
See below for Staff Bios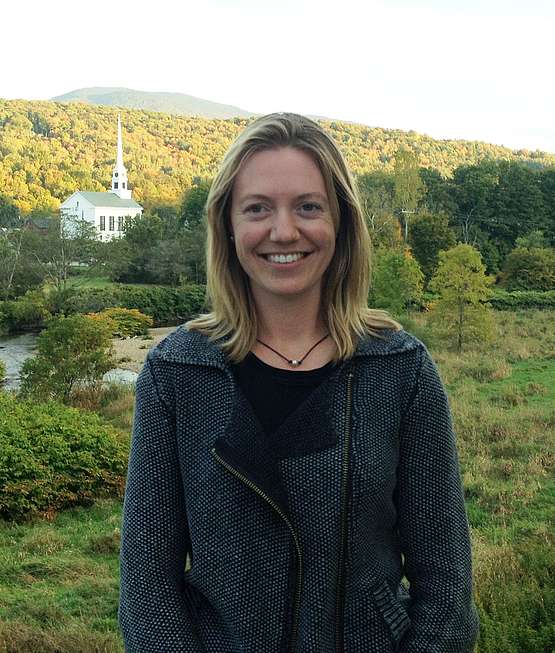 Metzi joined SLT as Operations Manager in October 2014.
Metzi, a Stowe native, brings over five years of experience in overseeing the daily operations of two non-profit trade associations and holds a BA in Complex Organizations from Mount Holyoke College.
Metzi's appreciation for land conservation began at an early age when her family, along with the Town of Stowe, conserved Sterling Falls Gorge. This interest in caring for the land was cultivated further by spending many summers as a VYCC crew member maintaining hiking and walking trails in Sterling Falls Gorge and in the Moosalamoo region of the Green Mountain National Forest. An avid skier and runner, Metzi enjoys spending time on the beautiful trails on SLT conserved land and the many other trail networks in the surrounding region.
Elisabeth joined SLT as Conservation Program Coordinator in October 2018 and became Conservation Program Manager in October 2019.
Her name might be familiar - Elisabeth spent the summer of 2018 serving with Stowe Land Trust as the Stewardship and Outreach Assistant, a position through the VHCB AmeriCorps program. This gave her the opportunity to get to know the Land Trust and connect with community members through educational outdoor programming. She is excited to bring this experience, along with a background in trail maintenance, volunteer coordination and outreach, and a B.S. in Environmental Sciences from the University of Vermont, to her new position.
Elisabeth has always enjoyed being outside. She spent her childhood hiking and wandering around the woods, and it was her love of the Green Mountains that kept her in Vermont after college. She credits working for the Green Mountain Club as setting the foundation for her understanding and appreciation of the natural places in this state. Overseeing the stewardship program at Stowe Land Trust is a wonderful way to share that appreciation with Stowe locals and visitors alike.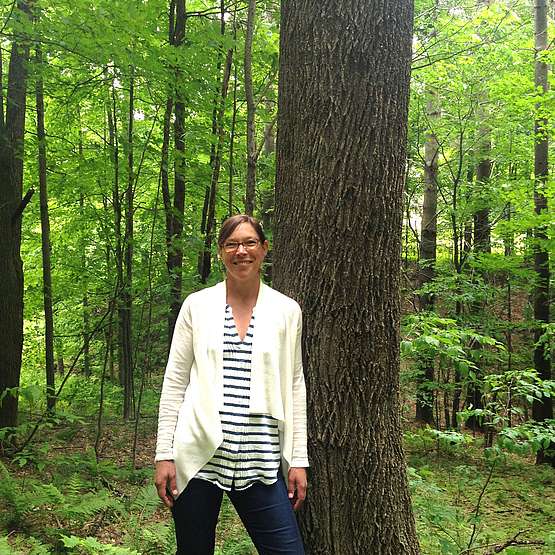 Kristen became Executive Director in 2018 after a four-year tenure as SLT's conservation program manager. Kristen leads SLT's land protection work and oversees a talented team to achieve strategic financial, land stewardship, and community conservation results. Previously, Kristen served as a conservation biologist at Audubon Vermont where she worked as part of a team to implement strategic regional conservation initiatives, including the Foresters for the Birds Project. Kristen is a graduate of the University of Vermont's Field Naturalist Program and has worked as a consulting ecologist and volunteer specializing in assisting municipalities with community-based town forest planning.
Kristen lives in Stowe with her family and is likely to be seen walking to work, digging in her garden, buying dark chocolate at Laughing Moon, or enjoying après ski with friends.