SLT Staff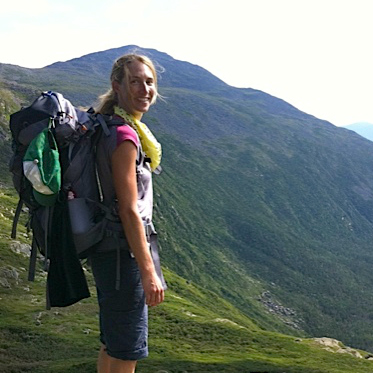 Caitrin was welcomed as the Executive Director of SLT in December 2013.
Caitrin is a native Vermonter, raised amongst the peaks of the Northfield Range in Central Vermont. Her deep connection with the landscape and the people of Vermont stems from her roots; as a youth she enjoyed gardening and cooking with her grandmother, while her love for outdoor recreation was fostered through running, hiking, skiing and mountain biking with her parents.
She completed her undergraduate work at the University of Vermont (UVM), earning a Bachelor of Science in Environmental Science in 2003. After graduating, she was hired to manage the Lake Champlain Sea Grant/UVM Extension Watershed Alliance. During this time she enrolled as a master's student in UVM's Community Development and Applied Economics Department. Her applied research involved extensive travel to Taulabé Honduras, where she worked with more than 20 small villages to develop and implement innovative approaches to rural drinking water management.
Caitrin went on to serve as the Executive Director of Friends of the Mad River (FMR) from 2007 to 2013. At FMR she played a leadership role in the Mad River Watershed Conservation Partnership, a unique collaboration with the Vermont Land Trust and the Mad River Valley Planning District. The Partnership takes a holistic, watershed-focused approach to conservation, with an aim to build resilient communities. An active community member, she also served as co-chair of the Warren Conservation Commission, and helped bring the Four Winds nature program to the Warren School.
An avid recreationalist, Caitrin enjoys all things outside. Her love of backcountry skiing and off-trail adventuring takes her deep into Vermont's woods as frequently as possible.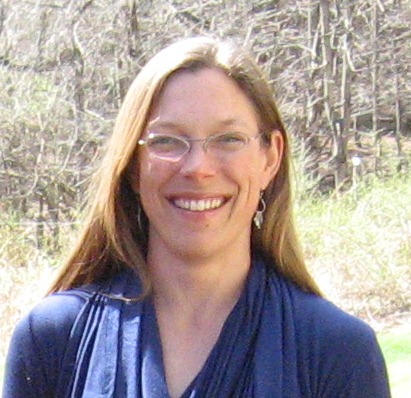 Kristen joined SLT as Conservation Program Manager in April 2014.
After coming to summer camp in the Green Mountains as a teenager, Kristen studied biology and education in Pennsylvania, taught sailing and marine studies on a wooden schooner, and led field science programs in the Colorado Rockies before finding her way back to Vermont ten years ago. She graduated from the University of Vermont's Field Naturalist Program in 2007 and then worked at Audubon Vermont as a teacher-naturalist, education program coordinator and, most recently, conservation biologist for Audubon's Forest Bird Initiative. Through her work at Audubon Vermont, as a consulting ecologist, and as a volunteer on town boards, Kristen has assisted Vermont landowners, foresters, and municipalities with land planning and stewardship projects, which continues to be a large part of her job at Stowe Land Trust.
Kristen lives in Stowe with her family and is likely to be seen walking to work, digging in her garden, buying dark chocolate at Laughing Moon, or enjoying après ski with friends.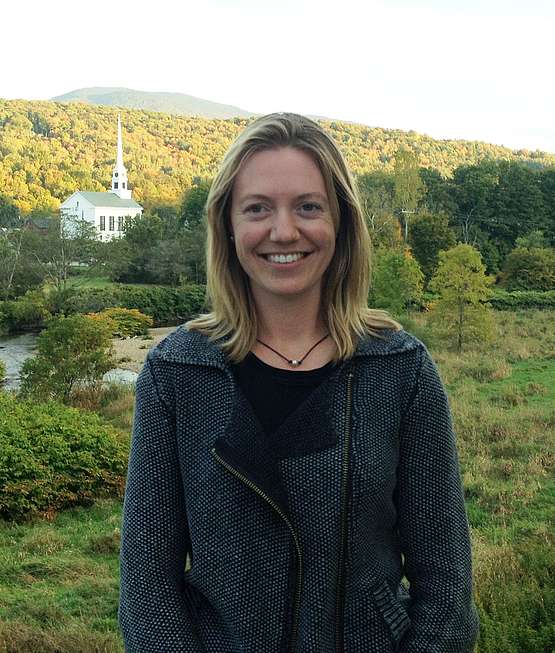 Metzi joined SLT as Operations Manager in October 2014.
Metzi, a Stowe native, brings over five years of experience in overseeing the daily operations of two non-profit trade associations and holds a BA in Complex Organizations from Mount Holyoke College.
Metzi's appreciation for land conservation began at an early age when her family, along with the Town of Stowe, conserved Sterling Falls Gorge. This interest in caring for the land was cultivated further by spending many summers as a VYCC crew member maintaining hiking and walking trails in Sterling Falls Gorge and in the Moosalamoo region of the Green Mountain National Forest. An avid skier and runner, Metzi enjoys spending time on the beautiful trails on SLT conserved land and the many other trail networks in the surrounding region.