Main content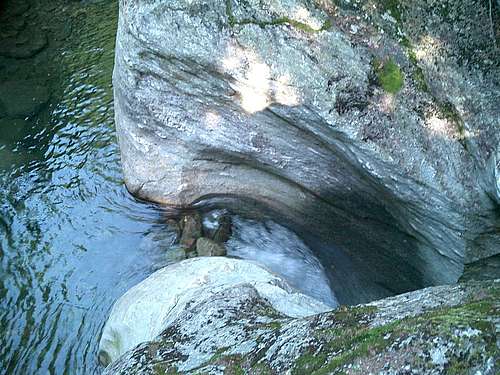 Location: Property is part of Mt Mansfield State Forest located off the east side of Upper Mountain Road.
Date Protected: April 2001; SLT purchased land and transferred to State of Vermont
Acres: 72
Landowner: State of Vermont; SLT co-holds a conservation easement with the Vermont Housing & Conservation Board and the Town of Stowe
Conservation Purposes: The primary purpose was protection of wildlife habitat, natural communities, native flora and fauna, and the natural waterfalls, gorges and cascades located on the property. The secondary purpose of protection was to provide public non-motorized recreational access to the property and to protect the property's undeveloped character.
Property Description: The 72-acre property is predominantly forested with northern hardwoods - red maple, yellow and white birch and beech. Hemlock occurs along the West Branch of the Little River which divides the property. The property contains a 40 foot cascading waterfall and deep gorges and pools. The property has been identified as an important wildlife corridor for bear allowing seasonal movement to and from Mt Mansfield State Forest and critical feeding habitat. Even as a privately owned property, Bingham Falls has long been used by the public for swimming, hiking, hunting, snowshoeing, picnicking, ice climbing and cross country skiing.
Public Access: Bingham Falls is open to the public for a variety of non-motorized recreational activities and can be accessed via Route 108/Mountain Road (parking is available in two paved pull offs on either side of the road) or through the Stowe Land Trust owned Mill Trail Property.
Bingham Falls' deep pools and gorges, spectacular forty-foot cascading waterfall, rich forest and trail network draw visitors from around the region.
Conserved in 2001
Purchased by SLT and ownership transferred to the State of Vermont
Purchase price - $1,000,000
Properties Grouped by Conservation Value
Select a category to view related properties.