Main content


Location: Stowe Hollow
Date Protected: December 1996; easement donated to SLT by Nancy Tooley
Acres: 65
Landowners: Privately owned; SLT holds a conservation easement
Conservation Purposes: To permanently conserve the existing scenic open meadows by restricting any future building, encouraging farming and pastoral settings.
Project Background: For over 150 years this farm at the intersection of Stowe Hollow Road and Upper Hollow Road has been in agriculture. The large, historic barn at Grandview Farm is over 100 years old and can be seen in photographs of Stowe Hollow as early as 1935. Grandview Farm's many uses over the years have included sheep farming, timber harvesting, dairy farming, and guest/skier lodging.
Nancy Tooley purchased Grandview Farm in 1996 to restore the pastures and the barn and raise animals. In December of 1996, she donated a conservation easement to Stowe Land Trust on 65 acres at Grandview Farm to ensure that the land remained undeveloped. The conservation easement includes the pasture, barn, and a large swath of forest on the hillside to the east of the barn.
Property Description: The conserved land consists of both meadow and woodland and includes many structures and natural features including a barn, a natural spring, stone walls, a seasonal brook and a woods road. The 18-acre meadow is a designated no-build zone. A condition of the easement requires that the meadow remain mowed or pastured. The 47-acre woodland lies on the western slope of the Worcester Range, southwesterly of Stowe Pinnacle. The woods are northern hardwoods, spruce and hemlock.
Public Access: No public access.
Directions: The property is located on the corner of Upper Hollow Road and Stowe Hollow Road. From the intersection of Route 100 and 108 head south on 100 for approximately 2 miles. Turn left onto Goldbrook Road. Stay straight; Goldbrook Road will turn into Dewey Hill Road (travel 1.25 miles). At the end of Dewey Hill Road turn right onto Stowe Hollow Road and travel 0.3 miles to where Upper Hollow Road meets Stowe Hollow Road. Grandview Farm is on the left; the barn is on the corner.
Conserved in 1996
In agricultural use for more than 150 years
The large barn can be seen in photos of Stowe Hollow as early as 1935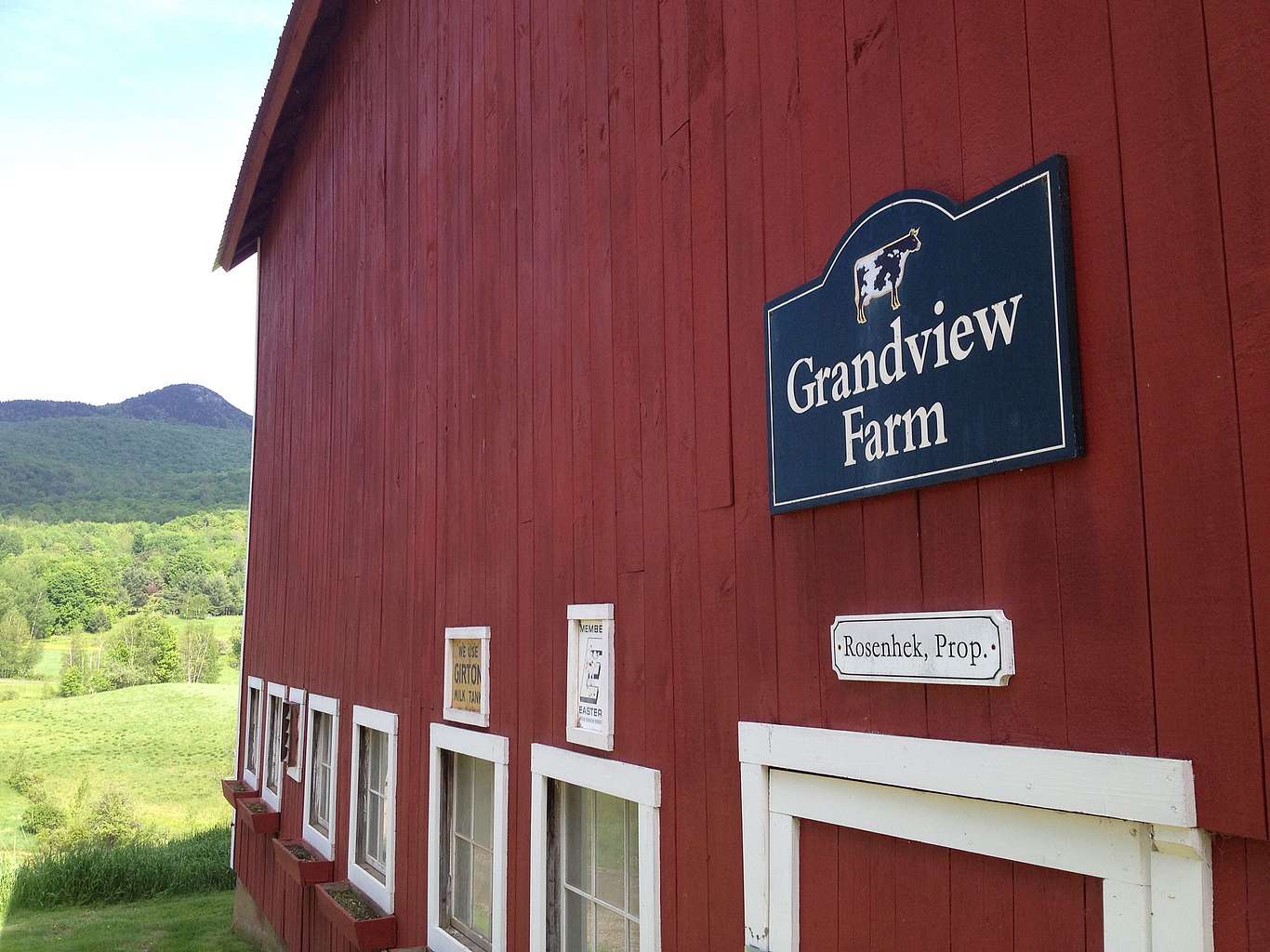 Properties Grouped by Conservation Value
Select a category to view related properties.