Main content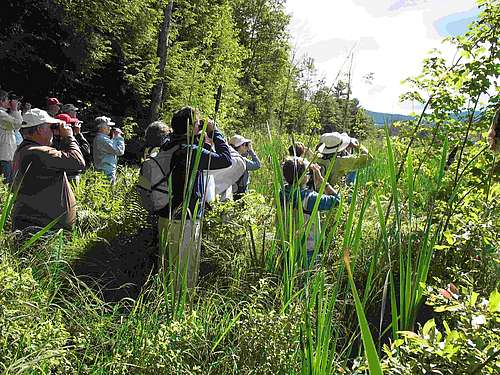 Location: Stancliff Road, Morristown, VT
Date Protected: December 2005; easement donated by Ron and Judy Stancliff
Acres: 32.22
Landowner: Privately owned; easement held by SLT
Conservation Purposes:
conserve and protect the forest, wildlife habitat, natural communities, and native flora and fauna of the property;
conserve and protect the waterbody known as Joe's Pond and adjacent wetlands, marshes and watercourses;
conserve and protect the property's undeveloped character for present and future generations; and
foster recreational use of and appreciation for the protected property.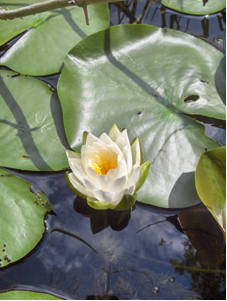 Project Background: Stowe Land Trust accepted a donated conservation easement from owners Ron and Judy Stancliff. The Morristown Conservation Commission was a partner on this project and assists with ongoing stewardship of the property.
Property Description: The Joe's Pond property consists of an 11.3 acre pond and wetland complex at the southern boundary bordered to the north by a 19+ acre mixed hardwood and softwood forest. The remainder of the property is an actively hayed agricultural field with frontage on Stancliff Road.
Public Access: Joe's Pond is open to the public for a number of non-motorized recreational activities including, but not limited to, hiking, hunting, birdwatching, cross country skiing, snowshoeing and nature study. Park along Stancliff Road. Or, to access the boat launch, drive down the far left side of the hay field (between the property sign and the neighbor's house) and park in the lower left corner at treeline. The field is actively used for hay, so please take care not to deviate from the driveway access and to park at the far edge of the field. From there, a short path to the left takes you to the water access. There is a peaceful network of trails in the forest which can be accessed by bearing right and following the yellow trail into the woods. Click here to see the Joe's Pond Trail Map and History brochure.
Directions: Joe's Pond is located just over the Stowe line in Morristown. Heading north on Route 100 turn right onto Stancliff Road once across the town line. Travel .5 miles down Stancliff Road until you spot the Stowe Land Trust sign on your right.
"I have hunted this area for grouse, rabbits and waterfowl and have formed an attachment and respect for keeping land open to all."
-Ron Stancliff, landowner
Conserved in 2005
Contains 11 acre pond and wetland complex
Actively managed hayfields
Properties Grouped by Conservation Value
Select a category to view related properties.