Farewell Becca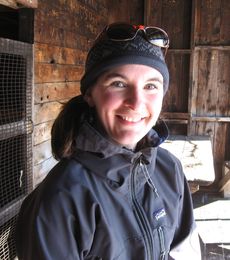 Assistant Director, Becca Washburn, has accepted a position with the Land Trust Alliance.
Becca characterizes her decision to move on from SLT as bittersweet. "I will miss working directly with all of the wonderful people that make up Stowe's community, but I look forward to sharing with other land trusts throughout New England the valuable experience and successes we have had here at Stowe Land Trust."
How do we protect the best parts of our community?
Together!
We accomplish our mission with the generous support of people like you.
Whether its the farms that produce the milk you drink, or the forests where you steal away for a slice of solace in an otherwise busy day. The natural wonders, like Bingham Falls, that contribute to Stowe's unique character, or the recreational hot spots like Cady Hill Forest which bring a community together. These are the places that deserve to be protected forever.
Add your voice to the powerful partnership we have with our local community to protect the places you love.