Last month of Summer Naturalist Programming
Join Krista, our Summer Naturalist, at the Mill Trail Property on Saturdays throughout September. Discover the rich natural and cultural history of the Mill Trail on an interactive naturalist-led walk. All ages welcome!
Morning Walk: 10:30-11:30 AM
Afternoon Walk: 1:00-2:00 PM
Benefit Bake a Great Success!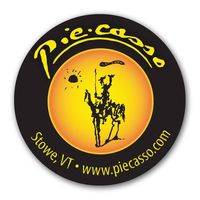 The Piecasso Benefit Bake raised $1,655 to support the future of land conservation in Stowe.
Thank you to Ed & Sarah Rovetto, all of the Piecasso staff, MadMan3 (for the tunes) and everyone who came out on Monday, June 9th to eat pizza!