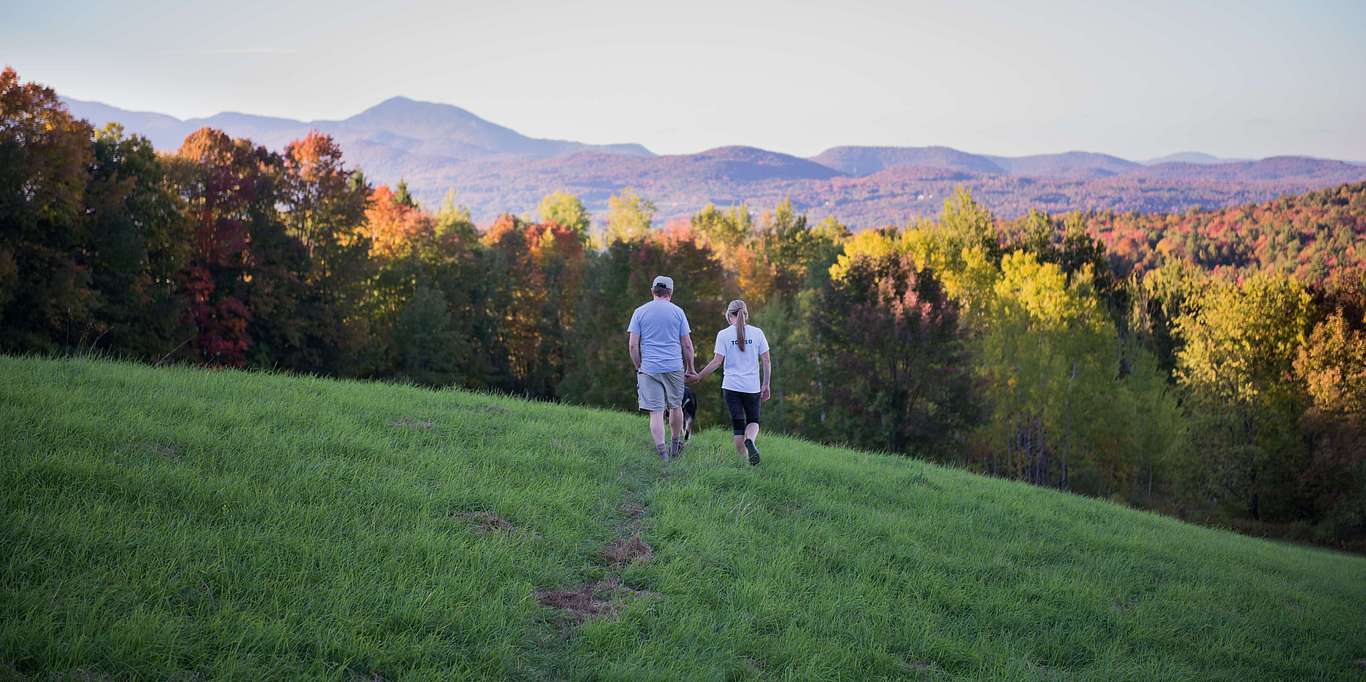 Main content
Education & Outreach
Connecting People and Land
Our commitment to the lands and people of the Stowe area extends beyond our lifetime. That's why we're dedicated to educating and inspiring the next generation of conservationists, citizen scientists, and outdoor lovers.
Through public programing, educational outreach, and community partnerships, we aim to cultivate a strong conservation ethic in our community. Working together, we can create a healthy, vibrant, and sustainable community where the benefits of this special place can be enjoyed by all.
The connections we make
Whether you are enjoying a family walk on the Mill Trail, a backcountry ski in Adams Camp, or a Sunday morning at the Stowe Farmers' Market, Stowe Land Trust is there to help you connect to the special places all around us. We know that by conserving land we are protecting moments of adventure, discovery, and joy—for people today and tomorrow. Even the smallest moments can inspire a lifelong appreciation of the land, and we are committed to making those encounters available to everyone. From public trails to working farmland, we're here to help you Connect to Something More!
Building partnerships
We can accomplish more when working together. Stowe Land Trust partners with local schools, businesses, and nonprofits to provide educational and programmatic resources to help connect people to place. Our Summer Naturalist program works directly with after-school programs, summer camps, and others to deliver outdoor programs for youth and family audiences. We work with local organizations to host group trail work days and other volunteer events. We collaborate with a growing list of community and conservation partners to protect and steward land in our community. And our community engagement manager works with outside groups to create meaningful experiences on protected lands. To learn more about available opportunities and how SLT can work with your organization, email Barry.
For community members
We want to help more people connect to the outdoors, whether they are an organized group, a family, or an individual. Information on our public programs can be found on our Events Calendar. Our Current Projects page features our ongoing projects—including opportunities for you to get involved—and in the summer months our Naturalist's Journal contains weekly updates from our Summer Naturalist. Interested in taking an active role in helping care for conserved land, or have a special skill you'd like to share with SLT? Visit our Volunteer Page to learn how you can help!
Questions? Email Barry Matthews, community engagement manager, for more information.