Main content
Current Projects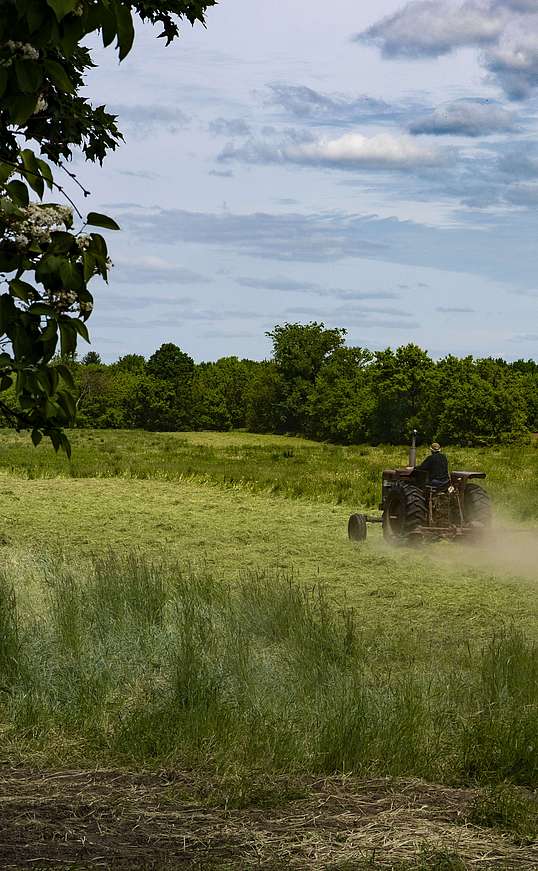 At Stowe Land Trust, we recognize the value farms add to our community. Stowe's farms offer a local, sustainable source of agricultural products, and maintain the area's connection to its farming roots. In addition to conserving important farmland, we encourage you to support the farms and farmers who call the Stowe area home. Whether you are a full-time resident or visitor, there are many ways to enjoy and support our farming community:
The Shutesville Hill Wildlife Corridor Partnership
The Shutesville Hill Wildlife Corridor crosses Route 100 on the Waterbury-Stowe town line and is one of the only largely forested pathways remaining for wildlife to move between the larger habitat blocks found in the Worcester Range to the east and main Green Mountain chain to the west. Stowe Land Trust is working with local, statewide, and regional partners to help keep the corridor open and safe.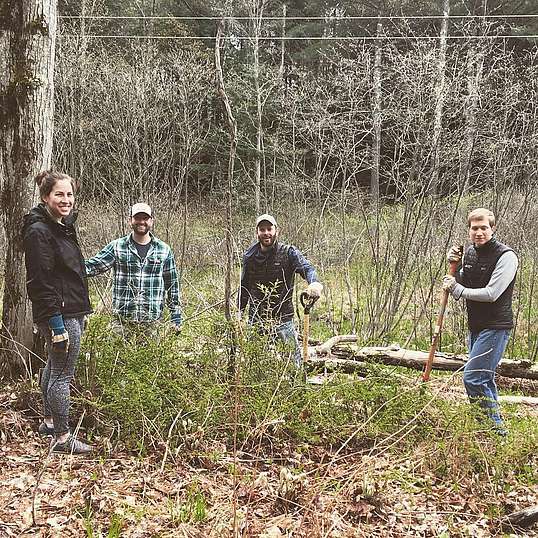 Cady Hill Barberry Removal
Since 2015, the Town of Stowe and Stowe Land Trust have been working with local organizations and volunteers to tackle Cady Hill's plant problem: an abundance of invasive Japanese barberry.
Originally brought to the United States as an ornamental shrub, Japanese barberry has now escaped into Vermont's forests and fields. If left unchecked, it will out-compete all other native under-story species until it is the only plant life remaining. Areas with high barberry populations tend to have increased rates of Lyme disease because the shrubs are the perfect height for ticks to hang out and wait for a ride, and mice, which are the alternate host for Lyme disease, thrive in the safety of thorny barberry stands.
Since 2015, volunteers have helped us remove more than 5,000 barberry plants from Cady Hill.