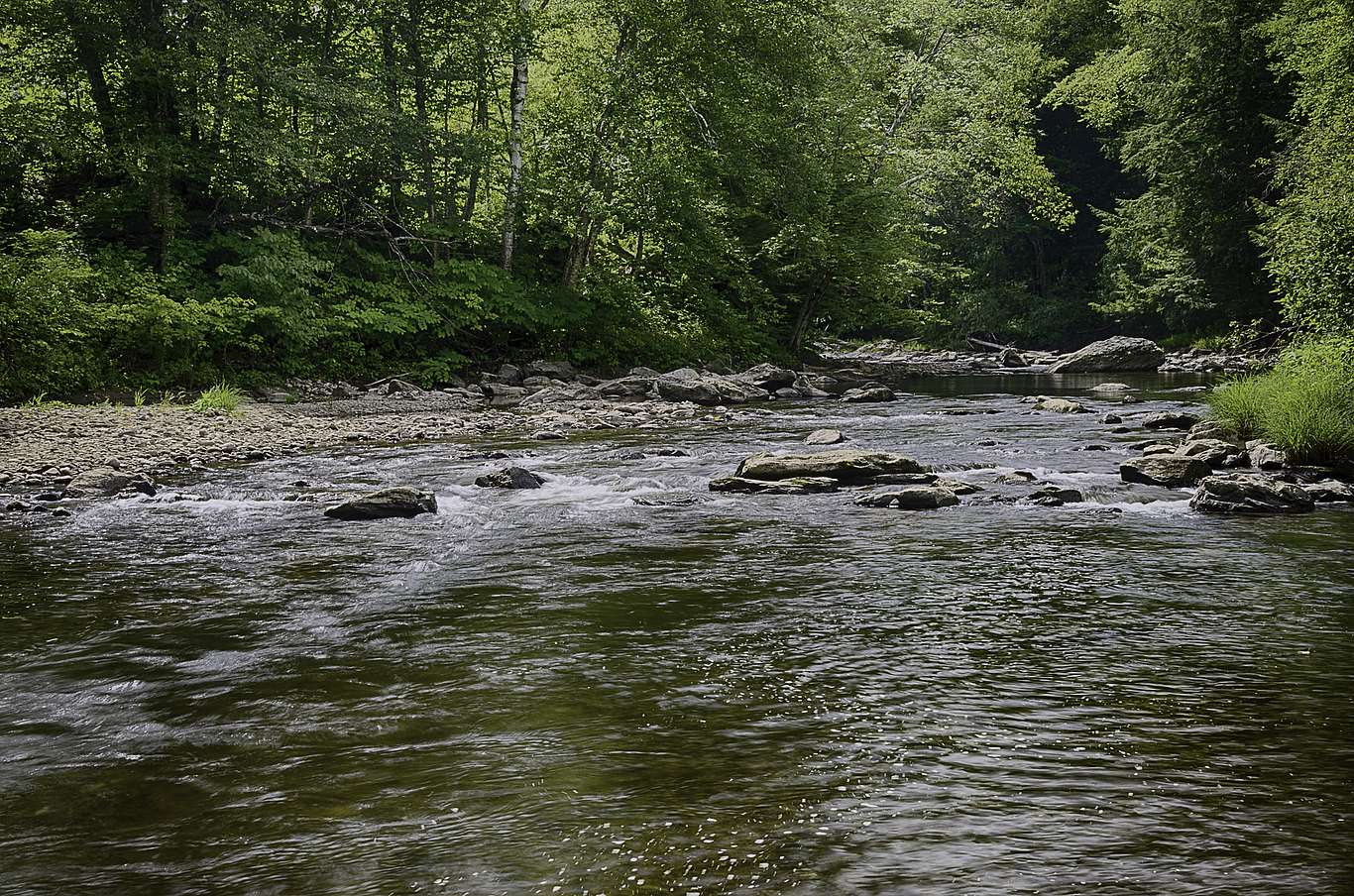 Main content
River Corridors
Stowe's primary rivers are the East Branch, the West Branch, and the main stem of the Little River. These are dynamic systems that provide wildlife habitat, opportunities to swim and fish, and are beautiful to behold.
Living, building, and farming along Stowe's rivers have come with a cost. Strengthening river channels, armoring riverbanks, and dredging in order to contain and control rivers has caused rivers in Stowe to become out of balance. Protecting river corridors and preventing development of houses, bridges, and roads in these areas ensure that a river will have enough room to move over time, adjusting as necessary to maintain a stable state.
Stowe Land Trust works to maintain and enhance the stability of area rivers—for healthy ecosystems, public access, and climate resiliency.