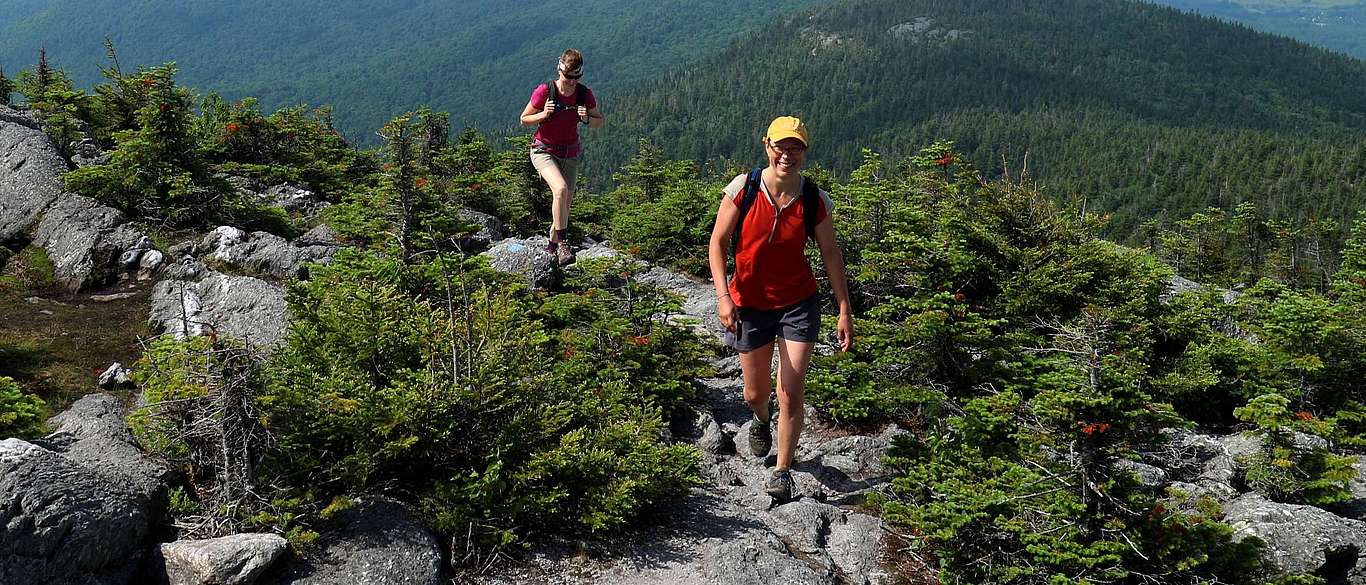 Main content
How we save land
Holding conservation easements
Most of the time we don't buy land to save it. The land stays in private ownership, and we place it under a conservation easement. A conservation easement is a legally binding agreement between a landowner and a land trust that permanently permits and restricts uses to protect conservation values. We accept donations of conservation easements, or in some cases, purchase easements on high priority lands. Our staff and volunteers monitor conserved properties regularly to ensure the terms of the easements are being upheld.
How to donate a conservation easement
Creating more public land & trails
Stowe Land Trust was born out of helping the Town of Stowe purchase the Mayo Farm in 1987. Since then, we have continued to buy land and give it to the Town of Stowe or State of Vermont to become new community forests, rec fields, and state forests and parks. Sometimes we buy or accept donations of land to keep. We manage these places, like Kirchner and Wiessner Woods, as gateways for our community to connect with the outdoors. We also work with landowners and partners to create trail easements on private land so getting outside can be easy for everyone.
Helping others save more land
We can accomplish more working together than alone. We partner with a diverse network of community and conservation partners to protect land that is important to our community. We participate in local and regional conservation initiatives and support neighboring communities in meeting their conservation and land access goals. This can look like offering advice or technical assistance, having a seat at the table when decisions are made, making connections and building relationships, or helping with project development and local fundraising.