Main content

Location: The property is located in Sterling Valley adjacent to the town-owned Sterling Forest and the Mt. Mansfield State Forest
Date Protected: August 1997; land was donated to SLT by Jane Norton Page
Acres: 99
Landowner: Stowe Land Trust
Conservation Purposes: The purpose for conserving this property was to protect the scenic, recreational and productive landscape for present and future generations.
Property Description: The property is located high on the Sterling Range in the Green Mountains. While it is entirely within the town of Stowe it was formerly in two separate towns which merged into Stowe in the mid-1800's. The largest portion of the property was formerly in the town of Mansfield and was added to Stowe in 1848 and the northern portion of the property was formerly in the town of Sterling and merged with Stowe in 1855. The property was owned by the Wade family until 1903 when the property was purchased by the Burt Family. For almost 70 years the property was managed for timberland by Burt Forests, Inc. Jane Norton Page purchased the property in 1965 and donated the land to Stowe Land Trust in 1997. Several trails that are part of a more extensive network in Sterling Valley traverse the Page Forest including the Catamount Trail, Marston Trail, and Lauren's Loop.
Public Access: The property may be accessed through adjacent lands via the extensive network of hiking and cross country ski trails in Sterling Valley. Visitors should park in the Sterling Gorge parking area on Sterling Gorge Road. Would you like to know which uses are allowed on SLT-owned lands or make a request to use this property for a group outing, tour, or event? Check out our visitor information page or online Use Request Form.
Directions: From the intersection of Route 100 and Route 108 in Stowe, travel north on Route 100 for .8 miles and turn left onto West Hill Road. Travel 2.2 miles and continue on West Hill at the sharp right turn where West Hill merges with Percy Hill Road. Continue on West Hill Road to the intersection with Moren Loop. Turn left onto Moren Loop and follow to the intersection with Sterling Valley Road. Turn left on Sterling Valley Road and continue until the left turn for Sterling Gorge Road. Park in the lot to the right of the road before the bridge.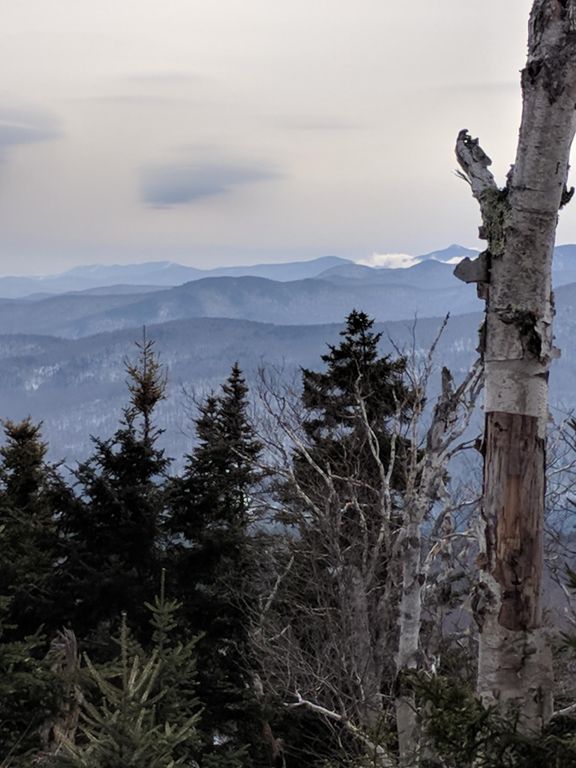 "Farming, logging and recreation have been the principle uses of the property since the late 1700's."
- Excerpt from 1996 management plan
Conserved in 1997
Owned and managed by Stowe Land Trust
Adjacent to Town owned Sterling Forest
Properties Grouped by Conservation Value
Select a category to view related properties.