Main content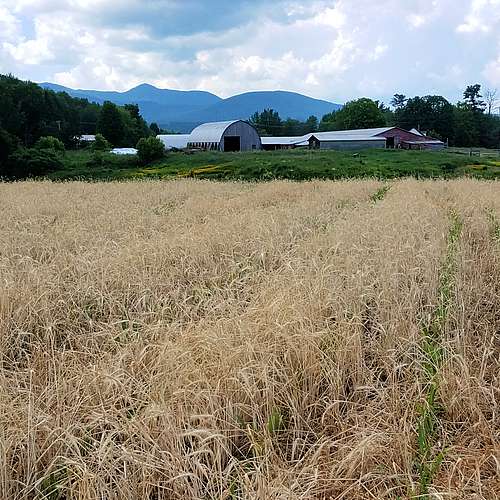 Stowe Land Trust is working with the Vermont Land Trust and the Valcour family to permanently protect the 173-acre Valcour Farm located at the corner of Randolph and Goeltz Roads in Morristown. This project will allow the Hursh family, who already run a popular farmstand across the valley on Lyle McKee Road, to buy the Valcour Farm and continue the Valcour's legacy of farming and stewarding the land.
The Worcester Range - which includes the popular hiking destinations of Stowe Pinnacle and Hunger Mountain - is the quiet side of Stowe where there is room to roam for wildlife and people alike. This is Vermont's most wild and least protected mountain range. At Stowe Land Trust, we are working with our community and partners to help keep the Worcesters wild here in Stowe and beyond.
Learn more about our current projects under the "Keep the Worcesters Wild" Initiative: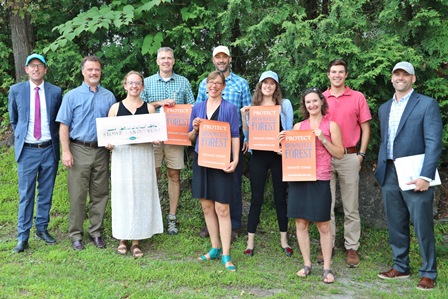 The 750-acre Brownsville-Story Ridge Forest was the last, large tract of unprotected forestland in Stowe. It really does have it all: a rich hill farm history, critical wildlife habitat, water quality protection for Moss Glen Brook, possibilities for long-term management for timber and other forest products, and many options for public use and enjoyment. Thanks to the outpouring of support from the Stowe area community, the property was conserved on July 30, 2019!
Learn more about Brownsville-Story Ridge Forest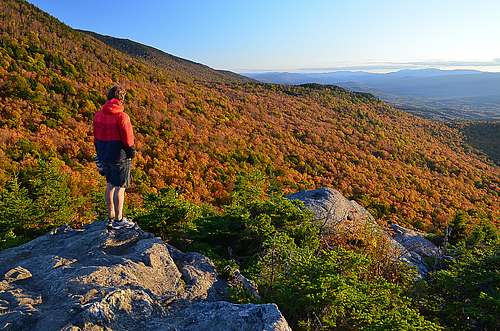 For the first time, Stowe Land Trust is partnering with the Trust for Public Land (TPL) – a national land conservation organization – to protect 2,000 acres of critical forestland along the Worcester Range here in Stowe and nearby.
Our strategic land protection efforts are ongoing. For more information on priority projects or to make a donation to support this important work, contact:
Kristen Sharpless, Executive Director at kristen@ stowelandtrust.org or 802.253.7221.
Video and images by Ted Thorndike