Main content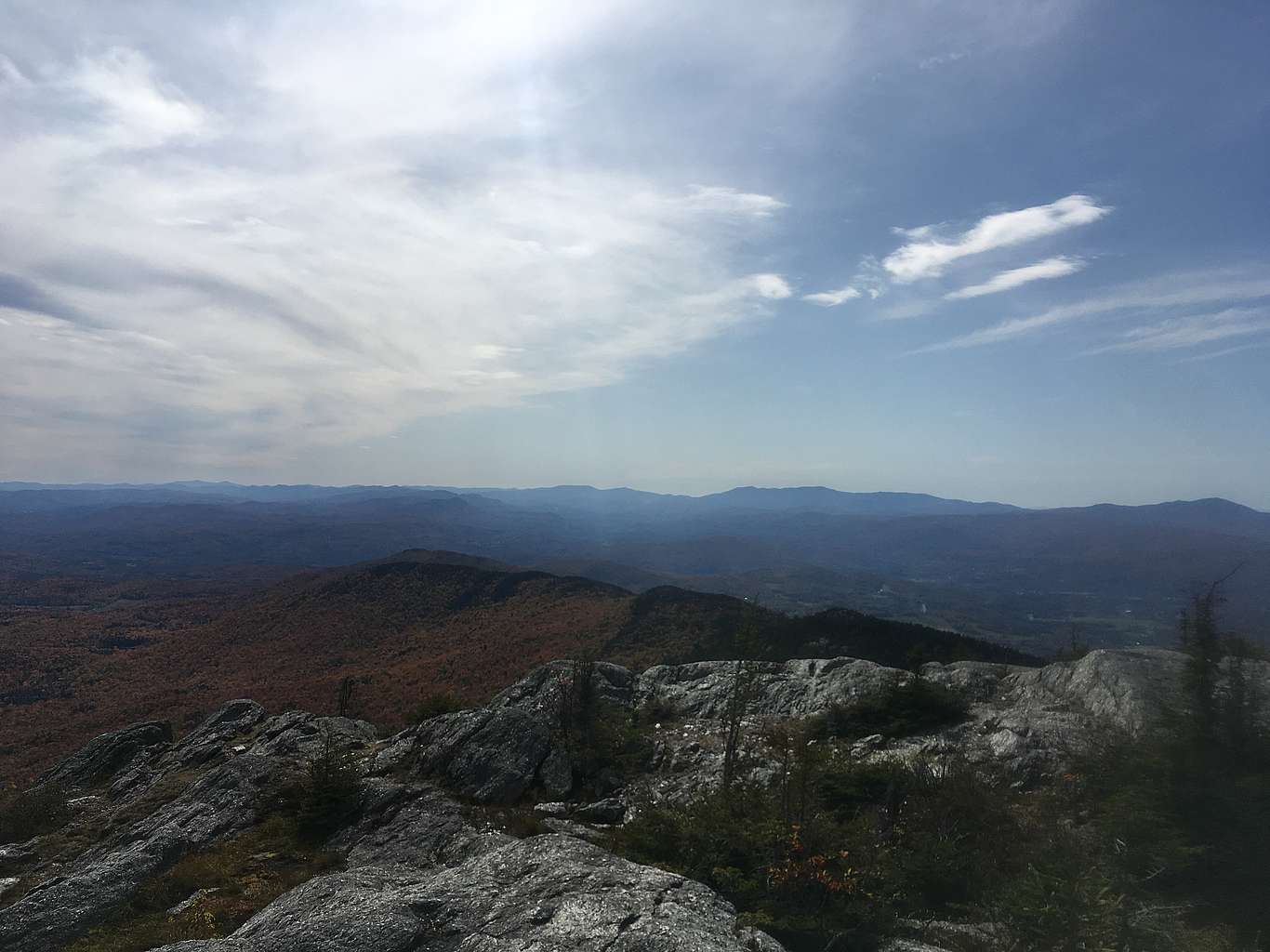 Hunger Mountain Headwaters
Location: Worcester Range in Stowe, Middlesex, and Worcester
Date Protected: Berry Forest - December 2019, Patterson Brook Forest - March 2020
Acres: 1,875 (Berry Forest 109 acres, Patterson Brook Forest 1,766 acres)
Landowner: VT Department of Forests, Parks and Recreation, 100 acres remain in private ownership protected under a conservation easement
Conservation Purposes: Intact forests, wildlife & biodiversity, public access, and scenic views
Project Background: For the first time, Stowe Land Trust has partnered with the Trust for Public Land (TPL) – a national land conservation organization – to protect critical forestland here in Stowe and nearby. This project was SLT's first landscape-scale conservation effort to protect the Worcesters - the quiet, wild, and remote 45,000-acre mountain range that includes the popular Stowe Pinnacle and Hunger Mountain Trails. Just below these peaks in Stowe, Middlesex and Worcester lie properties totaling nearly 2,000 acres that were transferred to the State of Vermont Department of Forests, Parks & Recreation for permanent protection in December 2019 and March 2020. Thanks to the visionary action of private Stowe landowners, Charlie and Gibby Berry, and the generous support of numerous funders, the properties have been successfully added to C.C. Putnam State Forest, securing critical wildlife habitat, protecting local water quality, and ensuring the wild character of some of our community's most popular hiking destinations.
Public Access: Berry Forest and Patterson Brook Forest have been added to CC Putnam State Forest and are open to the public.
Directions: Access this new state forest land from Stowe Hollow Road in Stowe or the Middlesex Trailhead in Middlesex.
Thank you to everyone who contributed to the project including the following Stowe Land Trust supporters:
The Ernest E. Stempel Foundation
The Lintilhac Foundation
The Mill Foundation
Canadian Friends of Stowe Land Trust
The Oakland Foundation
Anonymous
Metzi Anderson and Ross Scatchard
Diane Arnold and Dean Goodermote
Joseph Bahr
Raymond and Sengdao Bergmann
Charlie and Gibby Berry
Anna Black
Clifford Borden
Beth and Barton Bradford
Philip Branton and Ellen Lazarus
Chess Brownell
Mark J. Condon and Jean M. Hynes
Kitty Coppock
John and Doren Dolan
Catherine Drake & Richard Levine
Tom and Mary Evslin
Walter and Kristina Frame
Sam Gaines and Molly Triffin
Nat and Caren Goodhue
Michael and Patricia Haynes
Michael and Kathy Hill
Tom and Kathy Jackman
Abby Johnson and Chris McKown
Rob Katz and Elana Amsterdam
Meg and Jeff Kauffman
Jed Lipsky
Walter and Diane Looney
Kristi and Evan Lovell
Bunny and Peter Merrill
Val and Lisa Mihan
Darsey and Joseph Moon
Brian and Jill Mullin
Skip and Marilyn Rosskam
Jeffrey Sharat & Constance Carrino
Kristen Sharpless & Michael Snyder
David and Barbara Siegel
Gay Slesar
Amy Stewart
Alan and Ellen Thorndike
Gaetano and Susan Vicinelli
Richard and Sally Watts
David Wilkens and Molly Pindell
Roger M. and Jill J. Witten
Doug and Carrie Yakola
2,000 acres of forestland protected and added to the CC Putnam State Forest (100 acres to remain in private ownership)
Multi-town project with land conserved in Stowe, Middlesex, and Worcester
Important land for wildlife conserved in the Worcester Range and Shutesville Hill Wildlife Corridor
Properties Grouped by Conservation Value
Select a category to view related properties.
Video and images by Ted Thorndike